Government Tort Claims Against Schools
Every parent expects their school to ensure the safety and security of their child in the classroom; but what happens if your child is injured on school grounds due to failure of duty or sheer negligence? What action can you as a parent take?
Luckily, there are options available to parents through government tort claims against schools at fault. These claims are viable because local governments fund and operate school districts, tying them to government tort claims.
Add a header to begin generating the table of contents
What is a government tort claim?
A government tort claim is a legal claim against employees of the federal government who have caused personal injury, death, property loss, or property damage through a wrongful or negligent act or omission.
Victims are eligible for compensation through legal means made possible by the Federal Tort Claims Act (FTCA) enacted in 1946.
Since most school employees are employed by local governments, the FTCA applies to any injury or damage caused to your child under school employees.
A childhood injury report from the Centers for Disease Control and Prevention (CDC) found that over 9 million children are treated for nonfatal injuries in emergency departments annually.
An investigative report from the U.S. Consumer Product Safety Commission discovered that 61% of playground injuries requiring treatment at emergency departments occur at schools or places of recreation.
According to TRAC Reports, a publication that regularly releases statistics on civil litigation in U.S. district courts, a 2017 report showed that civil rights lawsuits against schools doubled from 2013-2017, indicating a rising trend.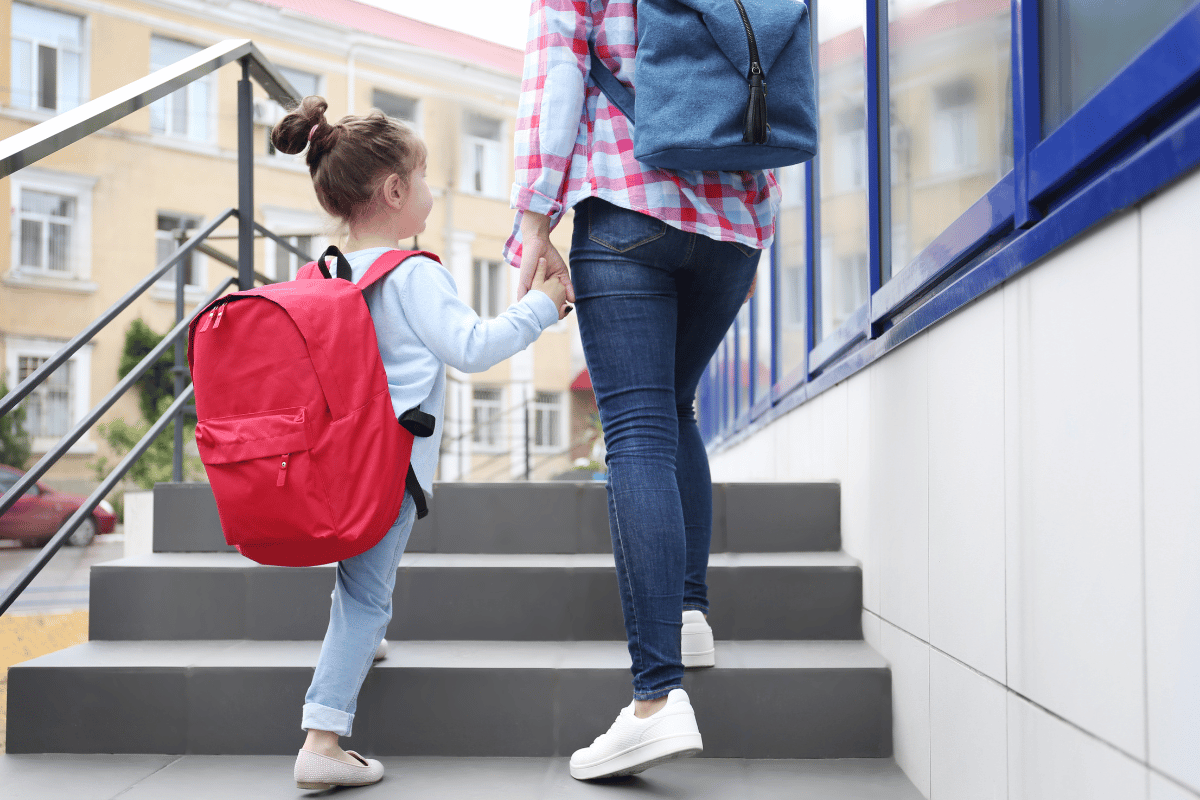 Who May Be Liable if My Child is Injured at School?
When a child arrives on school grounds, they are considered to be under the care of the school and its staff; this includes teachers, cafeteria staff, administrators, facility workers, or any employee that may come in contact with or impact the child.
Parents entrust their children's care to the school, making the school district legally responsible for any injuries that occur within their facilities.
Negligent acts the school district may be liable for include:
IEP (Individualized Education Plan/Program) violations

Playground injuries from dangerous equipment or lack of supervision

Slip and fall injuries due to dangerous or slippery terrain

Food poisoning due to improper food handling

Exposure to toxic substances due to maintenance or facility failure

Sports injuries caused by lack of employee training or inadequate supervision

School bus accidents caused by insufficient driver training, a negligent bus driver, or poor bus maintenance
All of the above instances are examples of negligence or failure of duty by the school district, thus making the school liable for any injuries or damages that occur to their students as a result.
Are Public Schools Immune from Personal Injury Lawsuits?
No, public schools are not immune from personal injury lawsuits. Claims are made possible by an exception to their sovereign immunity.
The rule known as "sovereign immunity" prevents lawsuits against any government body, meaning that a school district and its employees generally cannot be sued unless an exception is in place.
Fortunately, states do allow claims for compensation against school districts and their employees when a student is injured due to the negligence or wrongdoing of that particular school district. However, there are limitations on damages, and there is usually only a limited period of time to file notice, ranging from 60 to 180 days depending on the state's laws.
The rules and regulations for tort law in California are outlined in detail within the California Tort Claims Act (CTCA). A qualified attorney can help you walk through the legal steps of filing a government tort claim against a school.
Can I Sue a School for My Child's Injury?
Yes, a parent can sue a school under the CTCA if the claim falls within a narrow set of circumstances.
An excellent case study is exemplified by John Roussas at Cutter Law, who led a successful case against a school district involving a special-needs student.
Under state law, school districts must provide special-education transportation for students with special needs. In this Cutter Law case, however, the defendant school district placed this special-needs student on a bus with the rest of the school population.
A student with a violent criminal background assaulted the special-needs student on the general bus and caused a life-altering traumatic brain injury.
Due to the negligence of the school district and its failure to uphold state law for special-needs transportation, the family of the student was able to successfully sue the school district for compensation.
Why the school district was liable?
The family of the special-needs student was able to hold the school district liable for three reasons:
As a public entity, the school district had a legal duty to provide the student with special-education transportation separate from the general-student population.

The school district failed its duty in providing the special-needs student with independent transportation.

The failure of the school district to provide special-needs transportation resulted in a life-altering injury.
Cutter Law utilized the California Tort Claims Act (CTCA) to successfully recover compensation from the school district for both the victim and their family.
It's important to note that you will need to walk through the mandated complaint process with the school district itself before you can bring a lawsuit.
How to File a Lawsuit Against Public Schools in California
Filing procedures in the State of California are strict and must be followed carefully to the letter. Making a mistake during the filing process will lead to your case being dismissed.
There are specific rules for bringing a lawsuit against a public school or school district, all of which are covered within the California Tort Claims Act.
The notice-of-claim process typically moves forward as follows:
The first step is to file a notice of your claim against the school district and wait for the district to complete an investigation of the incident.

If the school district takes no action after a certain period of time or denies some part of the claim, then the injured student or their parent can officially file a lawsuit.

In the State of California, written notice of your claim to the school district must be given within six months of the student's injury. This timing is critical.

The school district will then either reject or accept the claim. If the claim is rejected, you can then file a lawsuit in the civil courts of the state.
Several California school districts provide information on how to file a claim, including:
Should I Hire a Lawyer to Help With My Lawsuit Against a School District?
Yes, you should hire a lawyer to help you navigate the complex process of taking legal action against your school district.
Hiring an experienced California government attorney is invaluable, as they can assist you with reviewing the facts of your case and making a determination on whether or not you have a viable claim against the school district.
Your attorney will ensure that you've followed proper administrative procedures, and they will verify all documents and filings to avoid any errors that may result in an automatic case dismissal.
Contact Our Skilled Lawyers Today
John Roussas at Cutter Law P.C. is a government attorney with experience who can guide you through the process of filing a lawsuit against a school district that has harmed or injured your child. He has been recognized as a "Rising Star" by Northern California's Super Lawyers magazine and his peers.
Contact John Roussas today for a thorough case review and evaluation; simply fill in the contact form on the Cutter Law website, email info@cutterlaw.com, or reach out to John by phone at his Santa Rosa or Sacramento office.
Daniel
This is a high quality Law firm. This firm is top of the line and present information clearly and concisely.
This is a family owned business and extremely friendly. The whole crew is very profession and reputable. They are highly knowledgeable in their trade and bring a top level of expertise to any inquiry. I would highly recommend this Law firm. These are wonderful people and they will help you get the justice you deserve.
Bryan H.
My experience with Cutter Law has been extremely positive.
The staff are professional, responsive, and passionate about their clients. Highly recommend this law firm.
Michael D.
Cutter Law is the one to call for sound legal advise and the firm to rely upon for solid support.
There's this thing about lawyers ... they often forget the first word in their title, Counselor at Law. Well, Margo Cutter practices the full spectrum of her profession. Though she has not represented me in litigation, I have benefited from her kind support and sound counsel regarding a traumatic injury I sustained due the negligence of others and the subsequent unbearable pursuit for justice. Thank you, Margo.
Valerie
I had the pleasure of working with the Cutter Law P.C firm recently and it was a very positive experience.
Their people were professional, thorough, and expressed true consideration in their deliverance. I highly recommend them to anyone.
Miguel O.
If aggressive, smart attorneys are what you need then look no further.
CL took on my personal injury injury case without me needing to put in a retainer fee all while making sure I was prepared and on time for my court dates. You can always try submitting a case evaluation to see if they are the right attorneys for you before committing.
Schedule A Free Case Review
401 Watt Avenue Suite 100
Sacramento, CA 95864
Phone: 916-290-9400